The Polystyvert team is thrilled to announce that they have been named one of the "Top 10 Most Promising Companies," at the 20th Annual Rice Alliance Energy Technology Forum held in Houston on September 20th and 21st.
During this two-day event, Polystyvert had the privilege of joining over 90 pioneering sustainable development companies. Nathalie Morin, CEO, and Marianne Lépinoit, CFO, were able to present Polystyvert's solutions for recycling highly contaminated plastics to leading investors, influential business leaders, and industry experts.
This distinction comes at a pivotal moment in Polystyvert journey. Over the years, Polystyvert has developed cutting-edge technologies, forged strategic partnerships, and gained invaluable expertise in processing polystyrene, ABS, and other plastics previously believed to be difficult to recycle.
Today, we stand at a turning point in our evolution. The construction of our first commercial polystyrene recycling plant, along with our pilot plant dedicated to ABS recycling, complements our recent corporate reorganization and ongoing financing round. These milestones reflect our position on the path to success and the realization of our business vision

Nathalie Morin, President and CEO of Polystyvert
Among this year's top 10, there are other sustainability-focused companies such as Mirico, Protein Evolution, Ayrton Energy, Carbon Loop Earth, Mobilus Labs, 1s1 Energy, Numat, Mantel, and Mars Materials.
Congratulations and thank you to the Rice Alliance Energy Tech Venture Forum for this incredible opportunity!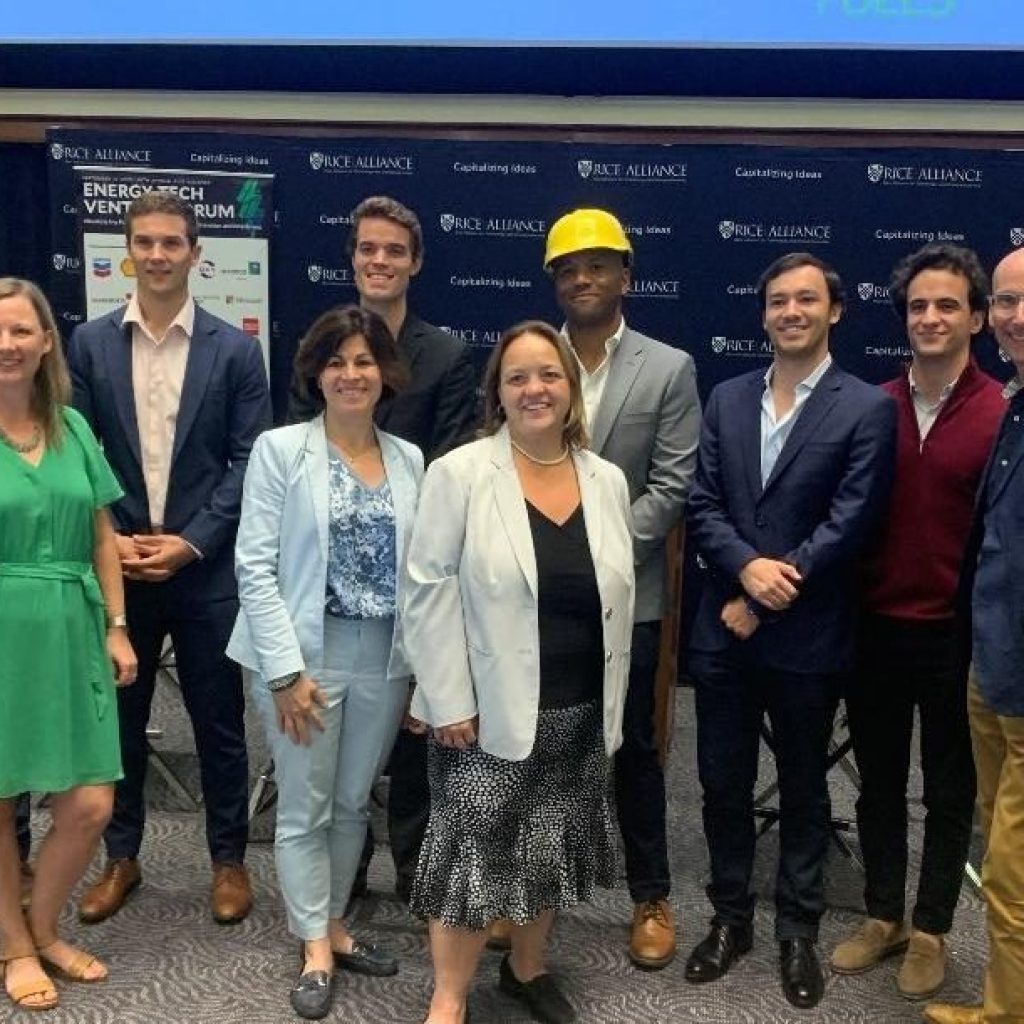 ---
About the Rice Alliance:
Also known as the Rice Alliance for Technology and Entrepreneurship, the Rice Alliance is an organization affiliated with Rice University in Houston, Texas. This organization was created to support and promote entrepreneurship, technological innovation, and economic development.
The Rice Alliance hosts various events, programs, and initiatives aimed at fostering the creation and growth of innovative businesses. One of its flagship events is the Rice Alliance Energy Tech Venture Forum, which brings together technology startups, investors, business leaders, and energy industry experts to foster partnerships and investments in the energy and related technology sectors.